I have decided to sell one of my cars, considering I don't own a house yet and I can't drive all of them at once. Back history: I bought this car in February of this year with plans to turn it into a rallyx car (that's why the interior is gutted, etc.) It is the perfect base for a project car, and for a 95, their isn't much rust on it. The car has 199,992 on the odometer right now, I averaged 30MPG on it when I was daily driving it.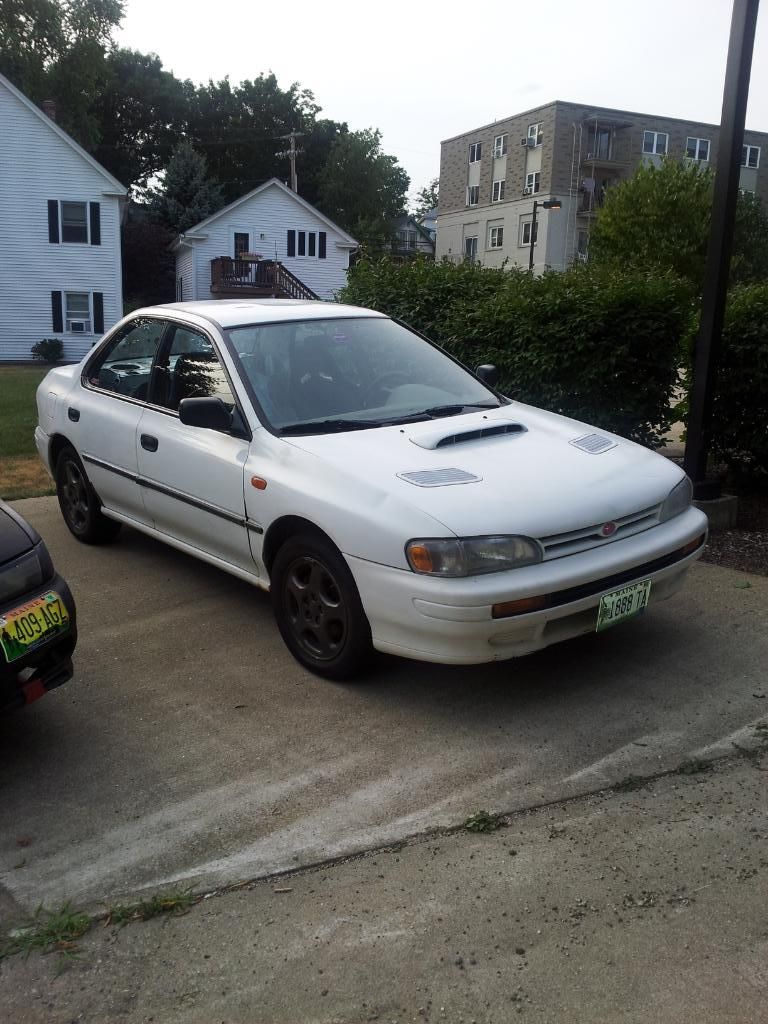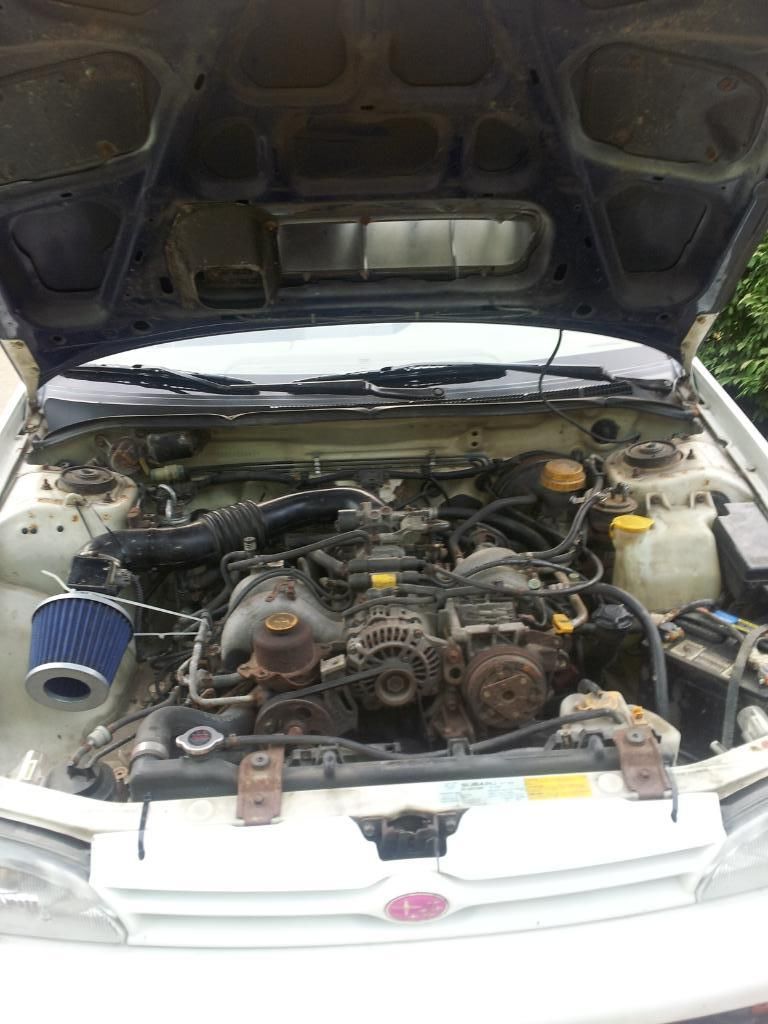 It has:
-V1/V2 JDM hood and grill
-Momo Rookie seats
-Legacy wheels with BF Goodrich tires (I forget which brand, but they have 80/90% tread still.)
-WRX dual tip exhaust
-Ebay CAI
-Ebay Short throw and knob
The car will also come with calipers/rotors/ and pads to do rear brake conversion from the awful drum brakes that are on their now. I'll even throw in some mud flaps to start your rally career.
Issues I know about:
-It could use an oil change.
-Exhaust has a leak and needs a gasket to be fixed.
-The tail lights don't come on (I think it's a poor ground, I've changed the sockets and the bulbs to no avail.)
-The previous owner said it needs a power steering pump. Meyagi said it needs a a different part I can't remember. At any rate the steering is hard, feels like their is no power steering.
-The car is not quick by any measure, but it is a good platform for someone wanting to get into rally.
I was going to fix these issues but I lost interest in the project and am now focusing on my RS, and my beater LGT.
I want to get $800 for the car, or $600 without the Momo seats (I will put my stock Legacy GT seats in). I'm not parting this out (their isn't that much in it anyway), I have the title, and it's inspected til' March. If anything it could just be driven until the sticker runs out. Any questions PM me, thanks for looking.
-Rick