I suppose the best place to start would be at the beginning. My name is Dan I was brought up in Rangeley, Maine and my family has had subarus as long as i can remember. Three loyals, two legacys and now a baja turbo. I guess you could say I have subaru in my blood. My first car was a Mitsubishi eclipse and I drove that one miserable winter and traded for a raced beat up 2000 2.5rs, Enter First subaru...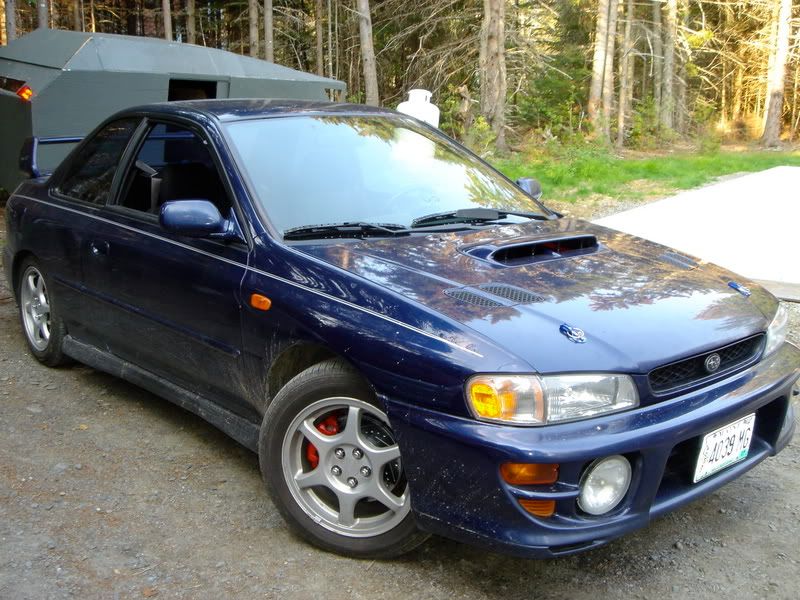 proceeded to finish raceing and beating it up all the way through high school and my first year of college then traded it for a less beat up car.
Enter 2008 wrb wrx 7k miles... car was bone stock when i bought it from evergreen and almost brand new! Within 10k miles of buying it I needed to make it mine! I had tints r us do 35% tint all the way around, and got rid of that god awful 08 grille.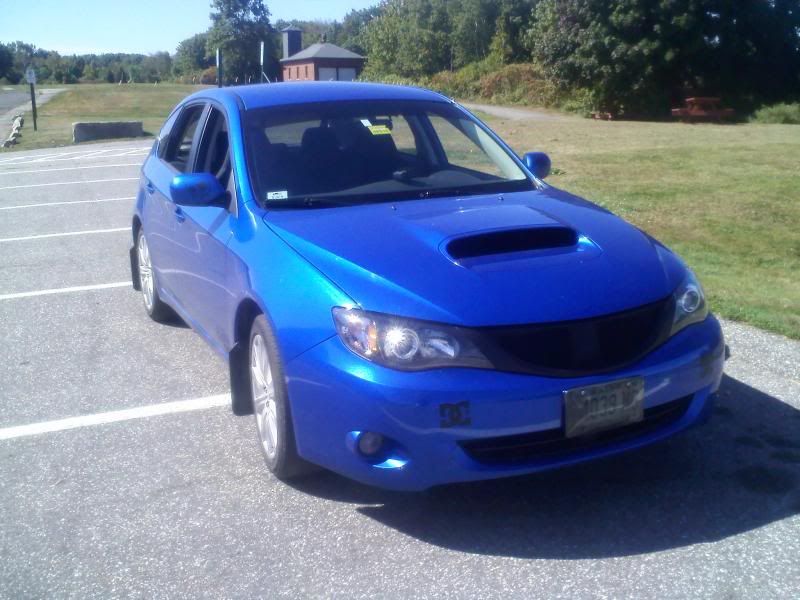 NOM NOM NOM SUBI LOVE SNOW!!!!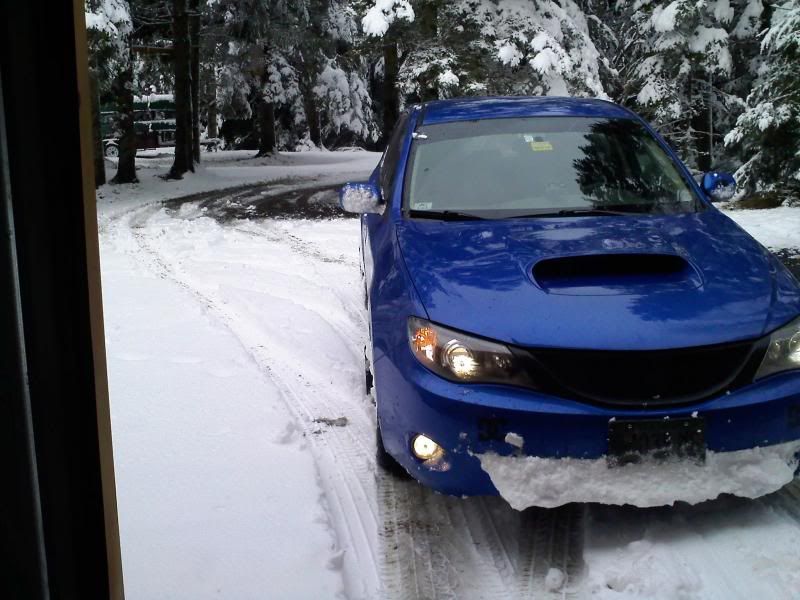 began to learn and love the little td04 snail for the next 10k miles or so until I needed more power! So I bought a maddad shorty dp and K&N drop in filter from a friend and got a open source tune.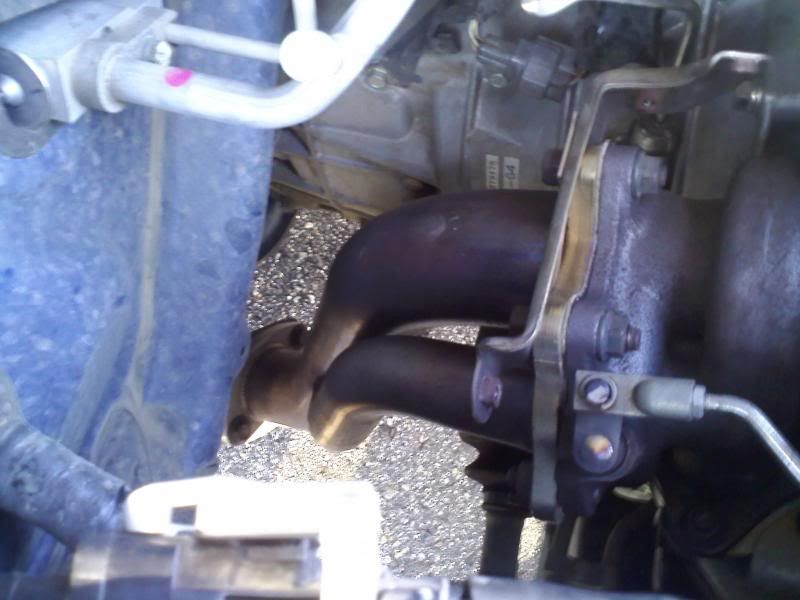 Drove that for 20kmiles until it got a rather nasty exhaust leak in front of the cat causing lots of CEL codes. I ended up buying a CNT DP TurboXS CB and perrin CAI, and drove down to mass to meet Bren from bren tuning for a dyno and a tune.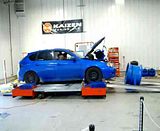 dyno tuned for 17psi put out 275hp 320 Lb-ft tq. a good start for a little td04.
Now to the present.
this is as she sits to date. She has 92k miles and loved every one of them!
Current Mods list.
Full 3inch TBE
CNT DP
Turbo XS CBE
Perrin CAI
Rallitek Sways
Kartboy Endlinks
Perrin front strut bar
Kartboy Short Shifter
Subaru OEM rack vinyl wrapped black
Yakima Bikerack
Yakima Skirack
DIY roof deflector
Hella 500 6k HID convertion
Plasti dipped Stock rims
Tint 35% front 15% back
No name grille
DIY lower grille cutout mod
tinted tails
Rally Armour Universal UR Flaps
6k HID headlights
3k HID fogs
Bren Tune
Some more pictures for your viewing pleasure.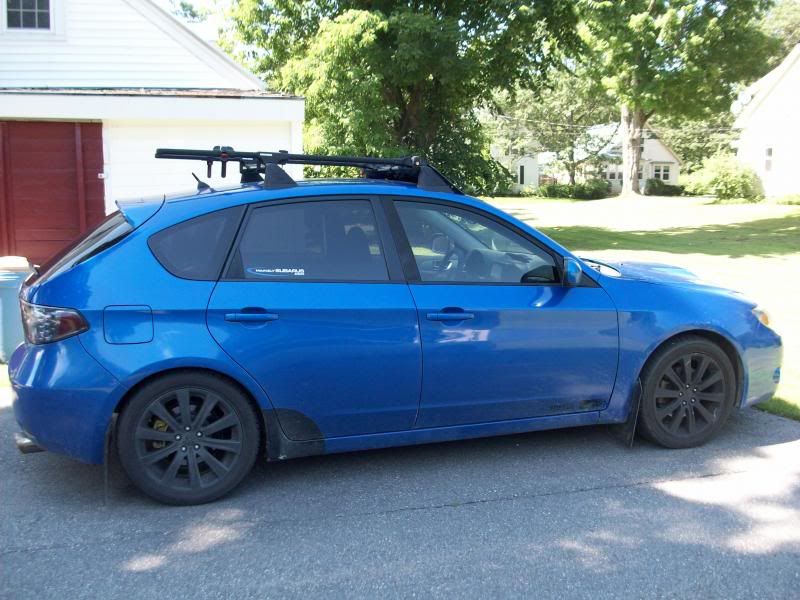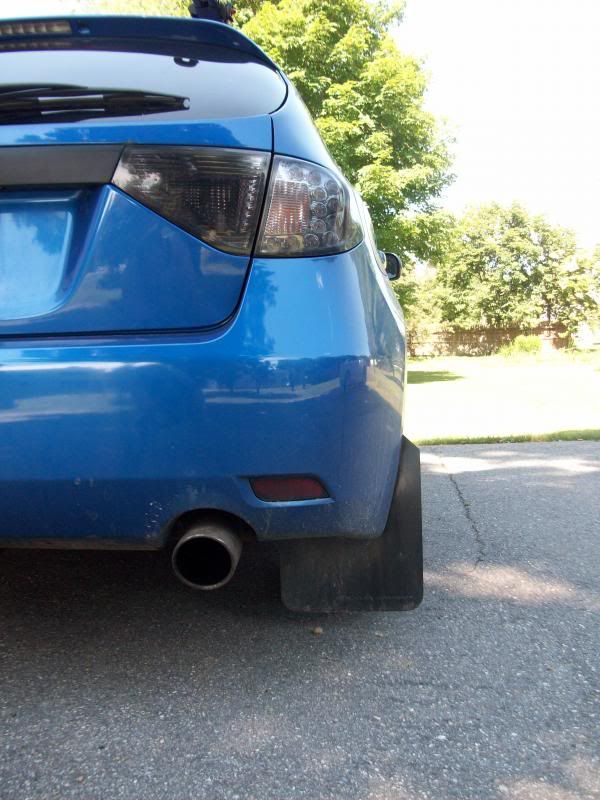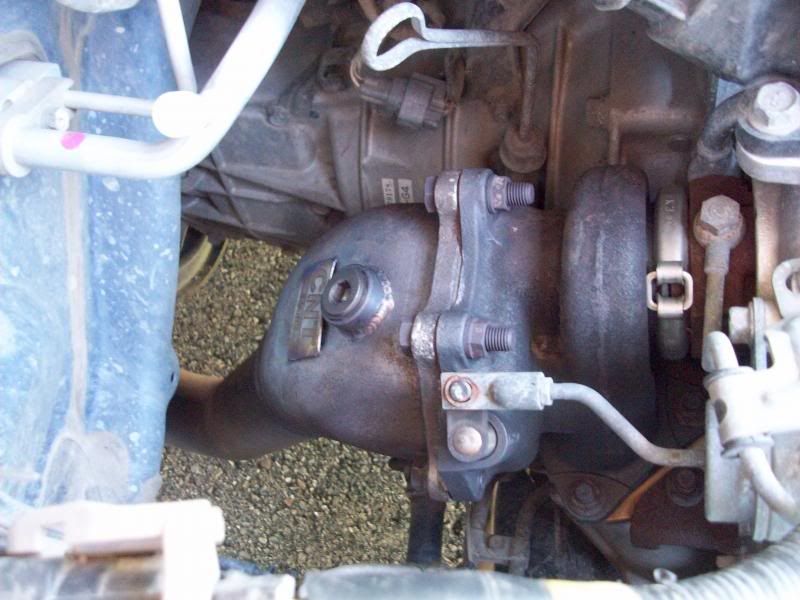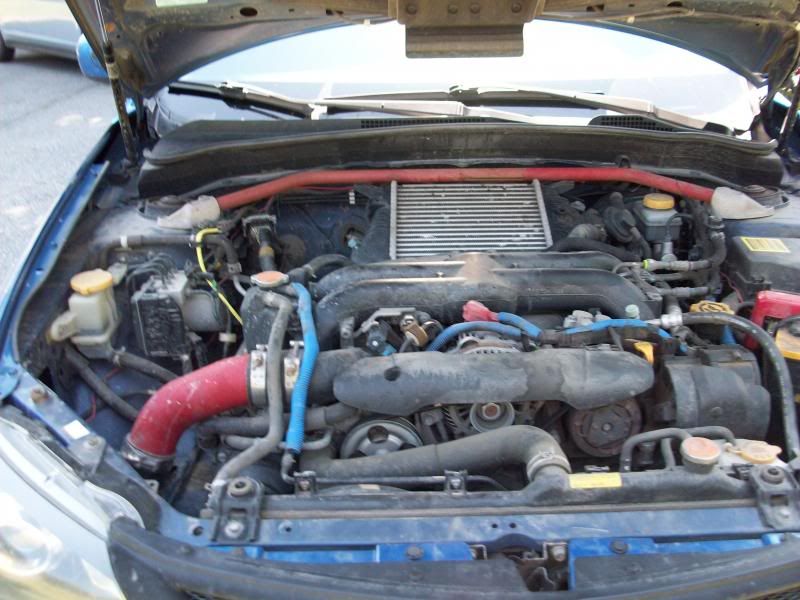 Last edited by a moderator: